Half Day Mombasa City Tour/Excursion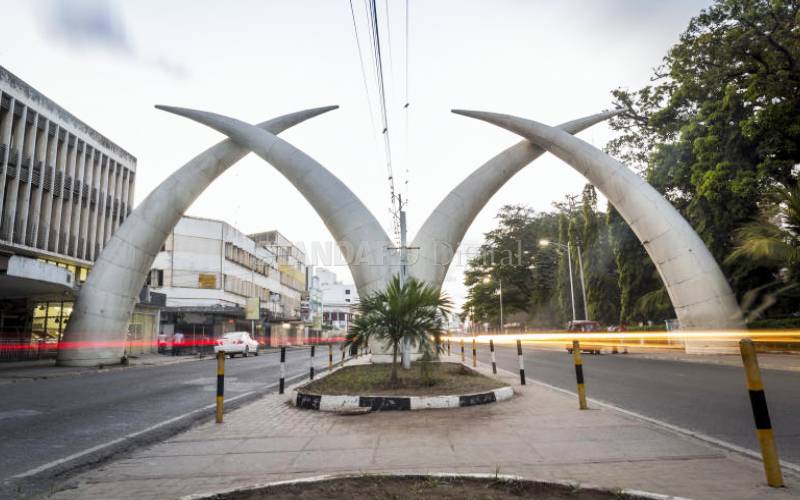 While on this Mombasa City tour/excursion you will visits Mombasa Old Town for cultural and architectural heritage - Fort Jesus - a fortress built by the Portuguese in the 16th-century, narrow streets, ancient mosques and picturesque residential houses of the Arabs, the old dhow harbour, bazaar and the market, then drive through the Elephant Tusks on Moi Avenue. The tour includes a visit to the Akamba wood carvers on Mombasa's Western Mainland, where you can see the carvers at work and a chance to buy great value souvenirs. Drive back to you hotel for lunch and leisure/rest
1 Day Mombasa City Excursion and a Tour of Haller Park (Bamburi Nature Trail)
The 1 day Mombas City Tour/Excursoin begins with a drive on Mama Ngina Drive to see the giant baobab trees (aged over 1000 years), then drive to the Fort Jesus a fortress built in the 16th century by the Portuguese. From the fort you will walk on foot through alleys of Mombasa Old Town then visit the the old Mackinon Market before proceeding to the famous tusks over Moi Avenue erected in 1952 in honour of Queen Elizabeth II first visit to Kenya.

After lunch at your hotel you will visit Haller Park (Bamburi Nature Trail) a large animal sanctuary where visitors can see most of Kenya's indigenous wildlife, including hippopotamuses, giraffes, buffaloes, zebras and more. Drive back to the hotel in the late afternoon.
1 Day Mombasa Bush Tour - Cultural Tour
Depart from your Mombasa Hotel in the morning and drive through the countryside to Kaloleni where you will be able to see flora, fauna, farmlands with houses and villages and the beautiful tropical countryside. You will tour the local market in Kaloleni a local school and a local witchdoctor/medicine man. Apart from the medicine man, you will also see different day-to-day activities in the villages.
From there continue your excursion through the mango and sisal plantation on way to Porini Village for a late African lunch and entertainment with local dancers. After lunch, transfer back to your hotel arriving early evening.